Merchant Center 1.6 is here!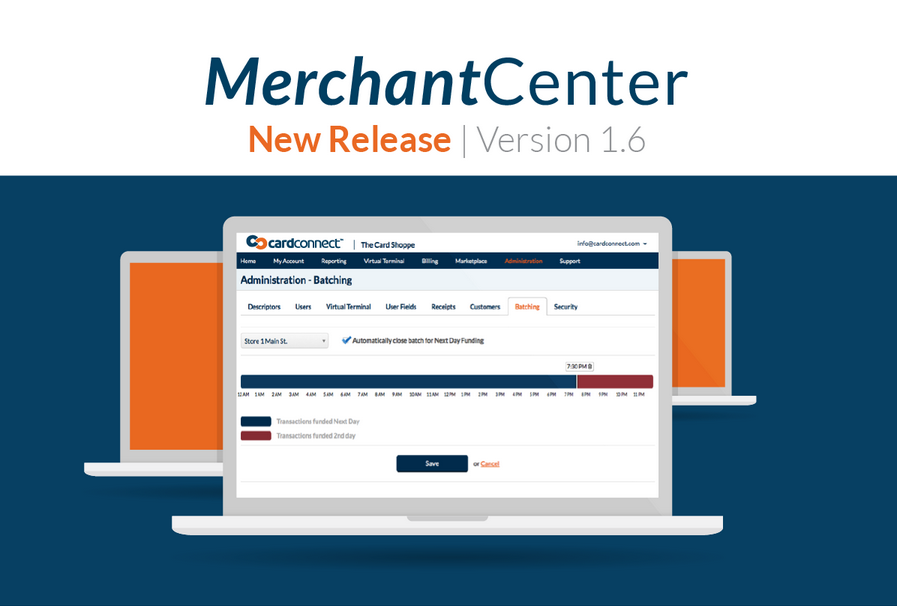 We are excited to announce yet another Merchant Center release! Here's a look at some of our new features:
Dynamic Batching
Do automated batch time interrupt your normal business hours? Make reconciliation even easier by selecting one or multiple batch times, then view detailed reports showing the transaction details of every batch!
Funding
Improved funding reports identify included transactions and deposit details—plus we now including funding information from your processor so you no longer have to use systems like ClientLine to get the whole picture.
PCI Compliance Status
Never wonder about whether or not your business is PCI compliant again. Just check out the My Account page to verify your account is in compliance with PCI regulations.
We also have a few additions to the Marketplace that we know you're going to want to check out.